Modernization of the contact center of GK Aeroclub on the basis of Genesys solutions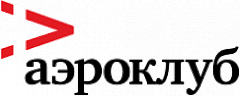 Problem
As business was growing, Aeroclub had to modernize its contact center, which the company uses as a key communications channel, serving over 1,000 corporate clients of the agency in 24/7 mode. A key requirement of the project was that the functionality of the contact center had to be expanded, it had to be scaled up and made more reliable.

STEP LOGIC's Objective
The customer's contact center had to be migrated to the Genesys Customer Interaction Management platform.
The new platform then had to be integrated with the corporate systems of the customer.
Features
The speed of customer service increased by 10%.
All the components of the platform were backed up and deployed in a data processing center with a tier III reliability level.
Seamless migration of operators to the new platform.
The routing stage identification function allows for incoming calls to be automatically routed to the group of operators that are in charge of the specific customer.
Customization of the Genesys Workspace system for use in reception.
A shared database was created, so were the well-defined information and event exchange protocols.
Over 100 voice message distribution strategies were looked into, and over 45 types of reports were created.