Parks in major cities will soon have Wi-Fi 6. What for?
The Wi-Fi wireless protocol was updated to the sixth version in 2019. It is now supported by all Apple devices starting with iPhone 11, along with most laptops and smartphones with the latest-generation processors. A writer from vc.ru and Valery Lutoshkin, Head of the Network Solutions Department at STEP LOGIC, took a walk around a park in Moscow and discussed how the new standard will affect public spaces.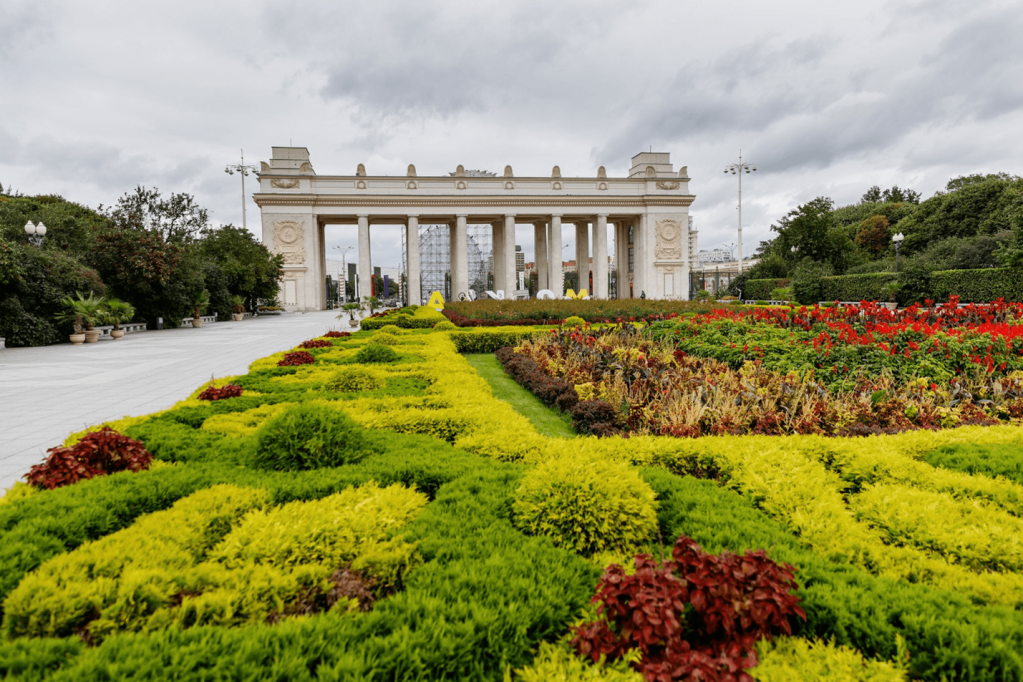 What is wrong with the previous-generation protocols?

Public Wi-Fi, which is widespread in Moscow and other major cities, operates under Wi-Fi 802.11n (Wi-Fi 4) and Wi-Fi 5 (also known as 802.11ac) standards. They are not designed to connect a large number of users. The quality of operation mainly depends on their number, not on the actual bandwidth of the network channel.

A single Wi-Fi 5 spot can support up to 100 simultaneous connections at speeds of up to 2 Mbps each under favourable conditions. With this bandwidth, it becomes difficult to stream videos or upload high-quality photos in high resolution.

It is necessary to set up several spots in a fairly small area in order to reduce the load and provide customers with better conditions. As a result, the devices interfere with each other, and the connection speed and stability inevitably suffer.

Can there be interference only in public places?

No. The same problem exists in apartment buildings. There is a large number of access points (a Wi-Fi router is available in almost all apartments) located in a small area, and people intuitively consume the capacity to the maximum possible level. As a result, the connection quality drops for everyone. This problem might be solved in an apartment if, instead, the radiation power is reduced by limiting the range of action to the limits of one's own home. A single Wi-Fi 5 spot simply cannot cope with the number of users in a public space, such as a park, so everyone's Internet speed will be low.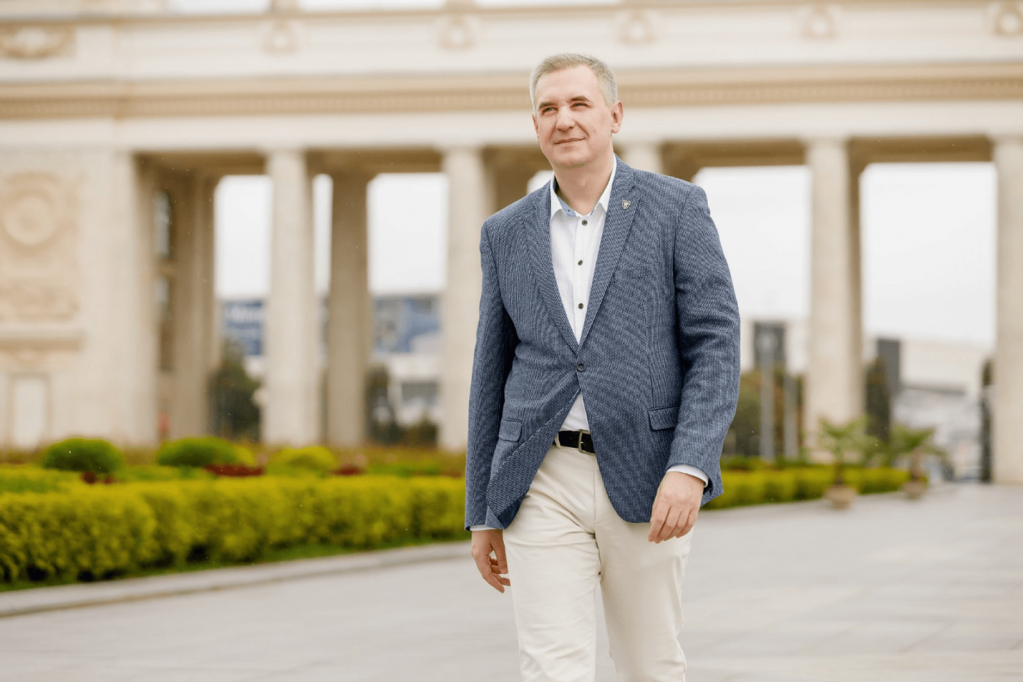 What makes Wi-Fi 6 better? Does it suffer less from interference?

The characteristic feature of Wi-Fi 6 is that it was created precisely to service a large number of devices. Access points for the new standard can support up to 400 clients, which is equal to a fourfold increase in efficiency.

Signal transmission density in Wi-Fi 6 has significantly increased: a Wi-Fi 4 access point transmits 4 bits of information in one clock cycle, Wi-Fi 5 transmits 8 bits, while Wi-Fi 6 transmits as much as 10 bits.

When connecting several devices (a smartphone, a laptop, a tablet or a smart light bulb) to a single point, they do not share the channel among themselves, instead they form a queue. Previously, each gadget was allocated the same time intervals in the cycle (several milliseconds), during which the spot had to "communicate" with just the one client. And if said device was not being used when its turn came, the space was filled with silence, that is, the connection was idle.

In the case of Wi-Fi 6, the queue is formed dynamically; if the client is silent, the spot does not wait for it, and instead switches to another one that needs it more. As a result, signal delays dropped from 30-40 ms to 20 ms.

Finally, the issue of backward compatibility has been solved for Wi-Fi 6. If even one phone with a Wi-Fi 2 module ended up on a Wi-Fi 4 network, the entire access point switched to the old standard and new devices were serviced with Wi-Fi 2 restrictions.

Now, if there is, say, an iPhone 11 on the network, it will get all the advantages of Wi-Fi 6, while an old laptop on this network will work at the previous "speeds", just like before.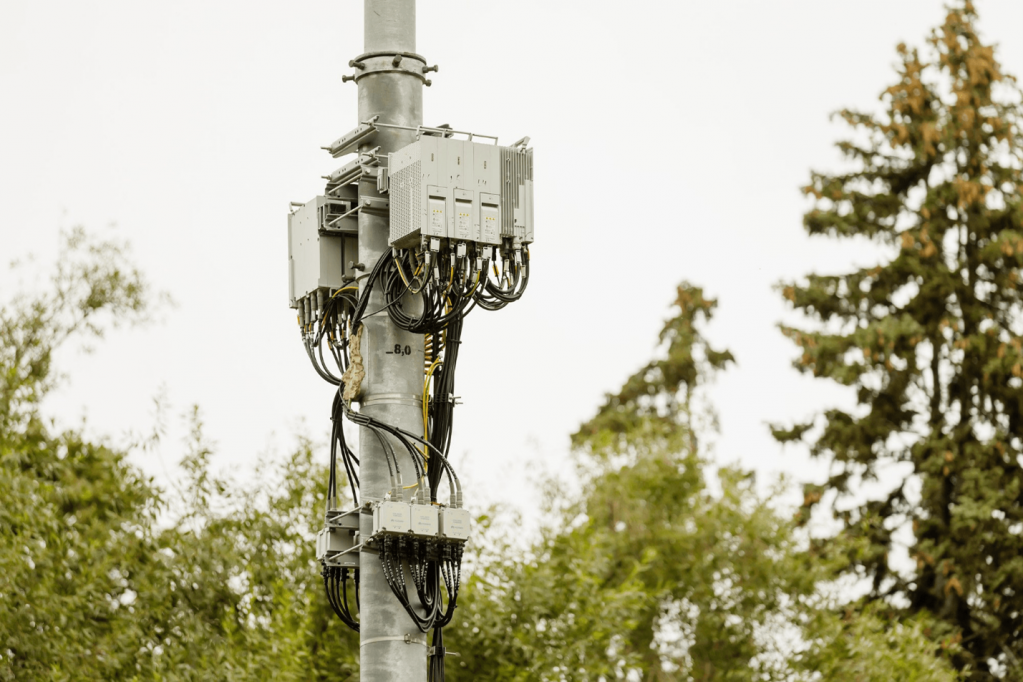 Why do parks need Wi-Fi 6?

With Wi-Fi 6, it's possible to build advanced Internet of Things (IoT) systems, especially when it comes to devices with broadband data transmission like CCTV cameras with up to 4K resolution.

The latency reduction provided by Wi-Fi 6 also allows it to be used for safe remote control of unmanned vehicles, without the fear that low responsiveness will hinder its ability to prevent an accident.

Smart lights, cleaning robots and various types of sensors do not need to transmit a lot of data, as they often use specialised communication standards like BLE (Bluetooth Low-Energy) and ZigBee with maximum energy efficiency. Communication standards for IoT not only save energy, but also prevent clogging the "human" space with unnecessary signals.

Wi-Fi 6 access points, such as those made by Huawei, have special expansion slots where you can install a card with a BLE or ZigBee module, in case this function is needed in the future.

One of the ways to make the park smarter with Wi-Fi 6 is to implement a location services system that can track the position of guests and employees. For example, the devices will recognise a person who has purchased a card with a cash deposit or a day pass for rides at the entrance and let him or her in without any staff involvement needed.

The park network will also make it easier to maintain the infrastructure. For example, street lights will respond more accurately to illumination and the presence of people so as not to waste any energy, and if a light bulb burns out somewhere, the light will send a notification to the remote control or even call a robot to replace the respective light bulb. There are even "smart" rubbish bins that notify when they are full, and many more potential improvements to be thought up.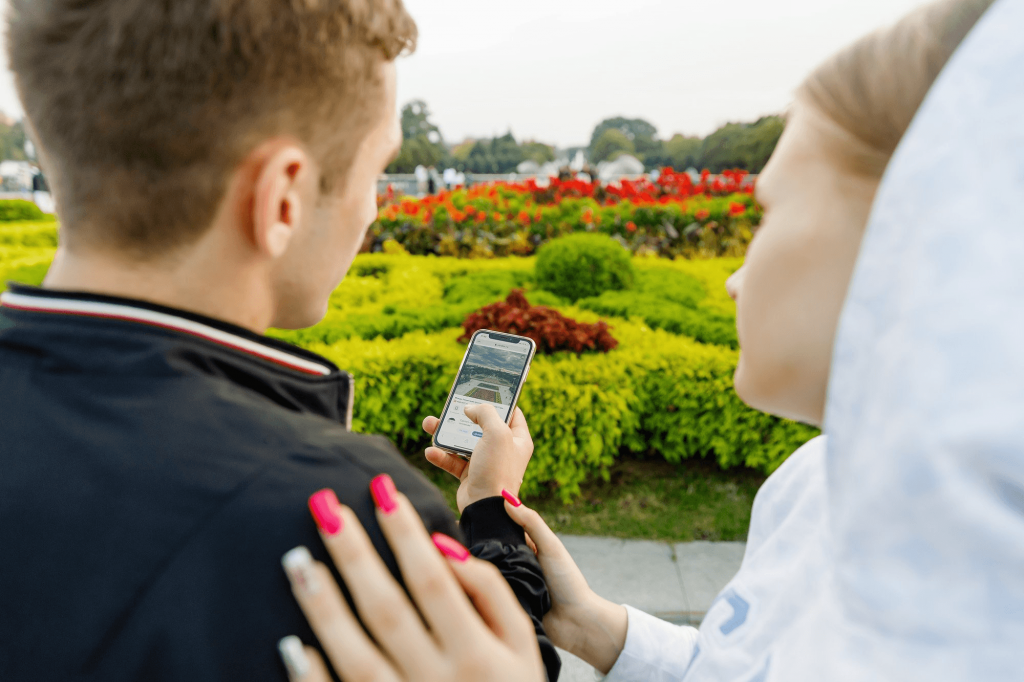 Will Wi-Fi 6 help the city save money?

Wi-Fi 6 access points are about 10-20% more expensive than Wi-Fi 5, but the new models provide additional features for this price. In addition to the processor and MU-MIMO antennas for parallel operation with multiple devices, they have a separate BLE module for IoT and other useful functions.

Wi-Fi 6 equipment from certain manufacturers has unique hardware solutions that improve the quality of wireless network use. For example, Huawei access points have a Smart Antenna of Huawei's own design, which is able to focus the signal sent to a specific client based on the principle of a phased array antenna, just like a spotlight beam. This increases the signal strength and, as a result, the quality of data transmission.

It is possible to reduce the amount of equipment up to three times in spaces with uniformly high traffic (like airports). Meanwhile, parks will need about 30% fewer spots (Wi-Fi 6 exceeds the standard of the last generation in terms of speed and number of connections, but not in terms of range). As a result, the number of spots will be reduced by a third, but each of their bandwidths will increase fourfold. Users will therefore notice an increase in the speed and stability of their connection, especially in crowded places.

According to preliminary estimates, 112 Huawei AirEngine 6760R-51 access points will be required to cover the main territory of the Gorky Park in Moscow, not including the lawns and buildings, with a wireless network that provides stable data transmission on mobile devices. This equipment is universal and resistant to water, dust, dirt, and sand, so it is recommended for use in open spaces.

Eleven additional access points are needed, as 10% is always reserved for replacement purposes in case of an unforeseen breakdown. Two Wi-Fi controllers such as the Huawei AirEngine 9700-M will also be needed for control purposes. Thus, the total cost of the equipment together with the technical licenses could amount to RUB 20–25 million.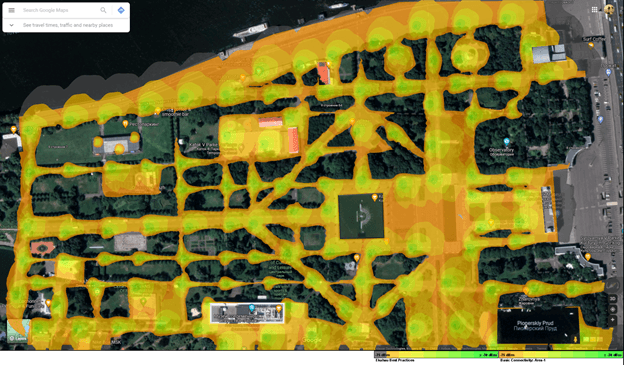 Example heat map of a park in the 5 GHz band

But what about 5G? Won't it eradicate the need for public Wi-Fi?

At the moment, it is impossible to talk about direct competition between public Wi-Fi networks and cellular standards, since they were designed for different tasks and are used in different ways.

While it's true that 5G or even 6G networks might completely displace local wireless networks in the future, this is a distant reality. Firstly, discussion of the fate of commercial 5G networks in Russia will only begin in December 2021, and it is not known when new networks will be put into operation.

Secondly, public Wi-Fi is still more profitable for both users and business owners. Customers get free broadband access to the network with unlimited traffic, while businesses receive big data and get the chance to display ads.

It is important to understand that switching to Wi-Fi 6 is not a silver bullet per se, because it is not only the access point that affects the Internet connection. A signal from a smartphone first gets sent to the network switch, then to the router, then to the external network, and then all the way back. This is a complex process. That is why our professionals have been researching for years to calculate the optimal amount of equipment needed and build networks in a well-thought-out way. We then share this knowledge with our customers so that they not only do not lose money, but actually save money.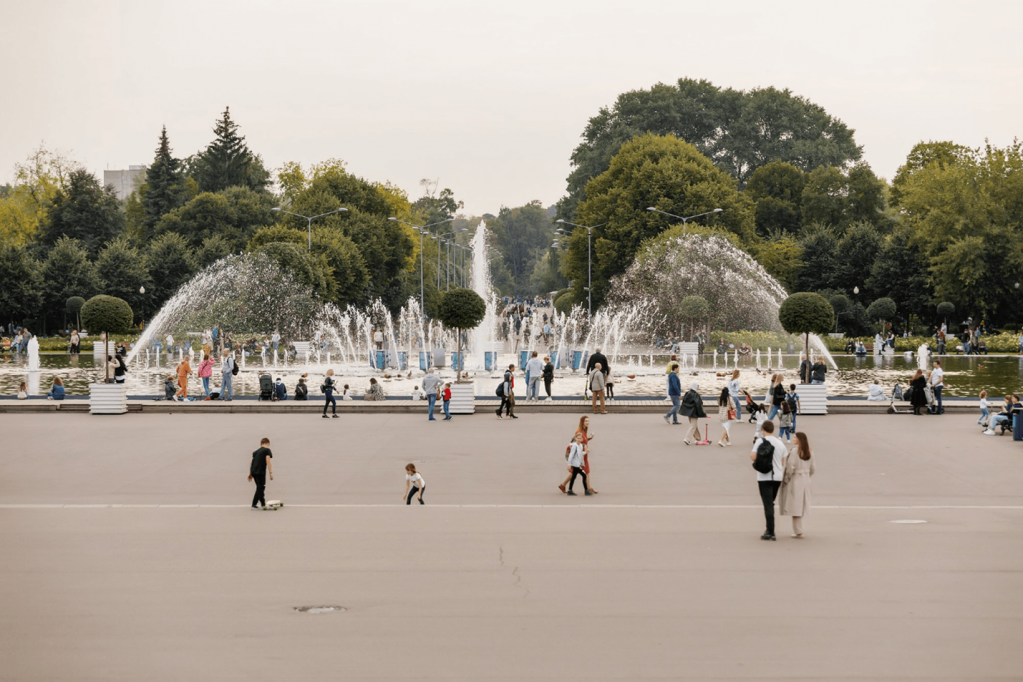 Source: VC.ru
Back to all opinions