Modernization of the IT infrastructure of the Yuriy Gagarin Cosmonaut Training Center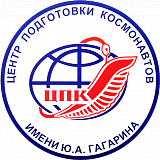 Problem
The Yuriy Gagarin Cosmonaut Training Center is one of a handful of cosmonaut training centers. To ensure that it provides the best training, it's vital that data be stored in a reliable manner, high-performance hardware and software be used, and all IT services run without interruptions.
STEP LOGIC's objectives
Create the main and back data processing centers featuring automatic testing of copies and multitier backup of virtual machines.
Upgrade the IT infrastructure and the ETMDS system for the provision of limited access training materials.
Build virtual workstations for cosmonauts using VDI technologies with isolated security perimeters.
Features
Full upgrade of the hardware of the data processing center.
100% virtualization of capacity and replication of virtual machines.
Replacement of hardware, including hard drive arrays without interruption in the services.
The VDI platform creates a 3D model of the cabin of a spacecraft and simulates all tactile sensations that a cosmonaut experiences when interacting with the equipment of a space station.