STEP LOGIC joins the CRN/RE's Top 25 Russian System Integrators 2022 ranking for the second time
01 April 2022
The list of Russia's top 25 best-performing system integrators in 2021 has been published.

STEP LOGIC was included in the Top 25 Russian System Integrators 2022 ranking, published by IT Channel News (formerly CRN/RE).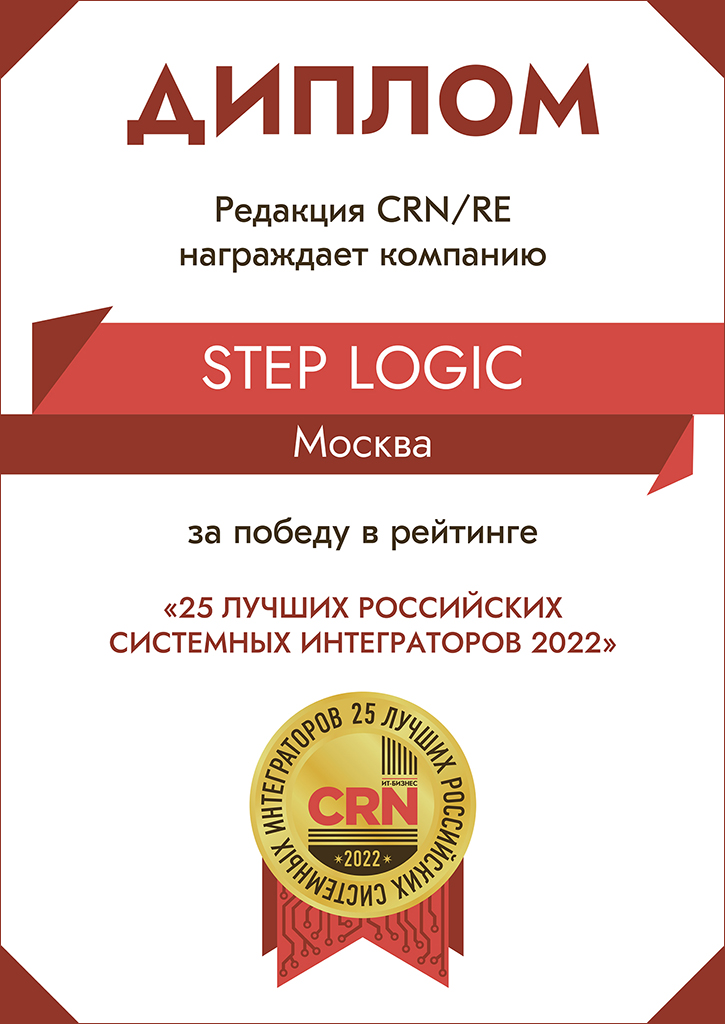 The list was based on expert evaluations from 45 foreign and Russian hardware and equipment vendors and distributors. Contestants were evaluated by 6 criteria: (1) business size, (2) business growth, (3) team competence, (4) market reputation, (5) openness to new technologies and (6) resilience.

According to the professional community, 27 winners had demonstrated the best performance in the previous year, achieving exceptional and sustainable business results. In total, 147 companies applied.

For the second year in a row, STEP LOGIC occupies its well-deserved spot among Russia's leading system integrators. The company's performance is a testament to its success – our revenue grew by 28% in 2021.
Back to all news