Building infrastructure for the Sixth General Jurisdiction Court of Cassation in Samara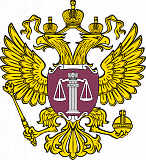 Problem statement
The Sixth Court of Cassation of Samara City is the largest court of cassation in Russia. Nine subjects of the Privolzhsky Federal District fall within its jurisdiction. The overall floor space is 32,000 m². The STEP LOGIC design team was to build digital infrastructure for the court in keeping with current regulations and laws applicable to a site of this category.
STEP LOGIC's objectives
Building digital infrastructure for the 23-storey building, which should include automated utility systems and comprehensive solutions to ensure the proper functioning of the court.

Designing and implementing a life-support and security system in the building.

Building the LAN system and ensuring the security of the network perimeter.
Features
Rapid work, most of which was completed within 14 months, which is but half the standard time frame for major projects like this.

The building lacked the environment necessary for building such complex infrastructure because it is more than 10 years old and was designed for purposes unrelated to those of courts.

The court now uses an automated dispatch control system, which unifies all low-voltage and utility systems and ensures they function effectively.

The building's infrastructure is designed in keeping with the regulations ensuring access for disabled people.

We have implemented a telecommunication system, which maintains contact with governmental authorities, as well as other specialised services requiring an FSB license for working with classified information.

We have installed a digital clock system to create a unified synchronized exact time network.
Engineering infrastructure
Planning and installing design solutions using BIM and CFD technologies.

Installation and launch of a stable and uninterruptible electrical supply system.

Installation of AC systems in technical areas.

Creating a structured cabling system with 7,500 ports.
Infrastructure management
Incorporation of a monitoring system comprising 13 tiltmeters and 10 digital three-component acceleration meters.

Ensuring transfer of emergency messages to the operations control duty desk (OCDD).

Creation of an automated dispatch control system to control the work of utility equipment and systems and collect telemetry data from 30 different systems.
Physical Security
Installation of more than 400 surveillance cameras and 5,300 alarm devices.

Deployment of access monitoring and management systems as well as radio signal suppression systems on the entrances to the building, as well as security and emergency alarms.

Installing automated fire-fighting and internal water supply systems.

Building an autonomous landline telephone communication system connected to the EMERCOM emergency operations centre.
Barrier-free environment
Installing hearing loops for people with hearing problems.

Equipping bathroom and security areas in the elevator halls with communications systems allowing low mobility individuals to contact the security station.
Network infrastructure
Building a LAN system consisting of six perimeters.

Deployment of a Wi-Fi network for visitors.
Computing systems
Delivery and calibration of equipment in the main and reserve datacentre rooms in keeping with Federal Law No. 262-FZ.

Implementation of data storage and data backup systems.

Deployment of a virtualisation platform.

Deployment of infrastructural information services.
Information Security
Design of the information security system while taking into account the requirements of the standardised solutions used in courts.

Installing a multi-layer staged protection system, which includes firewalls at different levels and VPN gateways.

Creating a virtual environment secured against unsanctioned access.

Antivirus, a vulnerability scanner and an IS event monitoring, analysis and correlation system.
Multimedia and videoconferencing
Flow distribution and structured visitor logging with the help of a queue management system and court hearing schedules.

Installing an audio and videoconferencing system in 38 courtrooms, the conference room, the court praesidium hall and room, court board room, press centre and the Chief's and Vice Chief's rooms.

Deployment of a bilingual simultaneous interpretation system.

Incorporation of the Nestor.JUSTICE audio- and video recording system to ensure the transparency of hearings.

Implementation of a digital clock system – a set of devices and technical means that form a unified synchronized exact time network. The system ensures real-time indications in different zones of the facility.

Installation of community TV and wire broadcast systems.