STEP LOGIC shares its experience in innovative design technologies at Panduit Partner Forum 2018
04 June 2018
May 23-25, 2018 Ljubljana, Slovenia hosted the Panduit Partner Forum 2018, a milestone industry event focused on infrastructure of data centres and industrial networks. During the event Yuriy Batyzhev, Head of Engineering Infrastructure Department at STEP LOGIC, presented a report titled Innovative Design Technologies.
The vendor's partners from 21 countries from around the world took part in the Panduit Partner Forum 2018. STEP LOGIC is a Panduit Gold Certified Installer. In more than 12 years of cooperation with this vendor STEP LOGIC has implemented dozens of major projects based on Panduit solutions for such customers as the Moscow Stock Exchange, Southern Federal University, Ford Sollers, the Social Insurance Fund and others.
In his presentation at the Panduit Partner Forum 2018 Yuriy Batyzhev talked about the situations when innovative design technologies are called for, demonstrated how the way that projects are implemented is changing thanks to the use of computer aided design and engineering (CAM and CAE) tools. During the presentation special attention was paid to the capabilities and benefits of such technologies as BIM, 3D laser scanning, CFD modeling and design sketch visualisation. At the end of his presentation Mr Batyzhev cited several examples of successfully implemented projects.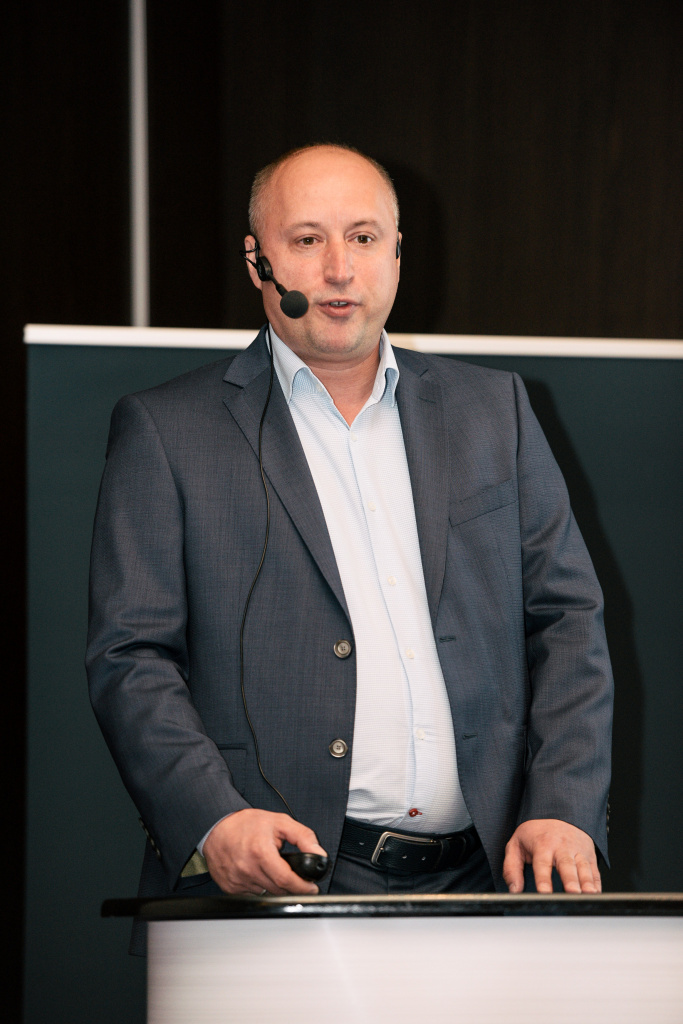 "Adopting innovative design technologies makes it possible to quickly and efficiently solve a whole range of problems. For example, BIM allows you to take into account and prevent all technology-related risks while you still have nothing but a digital model of your building as opposed to having to tackle those risks after the property has been commissioned. Keeping comprehensive, high quality and relevant design data in a unified information environment speeds up and improves the quality of the management decision making process. The efficiency of computer aided design can actually be quantified: for some properties the design time can be reduced by as much as 20% while the construction budget can be as much as 30% lower," Yuriy Batyzhev noted.
"We are grateful to STEP LOGIC for their support of the Panduit Partner Forum 2018 and personally to Yuriy Batyzhev for his interesting and very much relevant presentation that everybody really liked at the forum," comments Alexander Bryuzgin, the Head of Panduit Russia and the CIS. "The event proved to be a forum for sharing experience among true professionals who confirm their competences in creating and managing hardware infrastructure every day. We are happy to have STEP LOGIC as our major partner. The integrator's comprehensive methods combined with cutting edge solutions from Panduit guarantee the highest quality of service and support for customers during the implementation of their projects."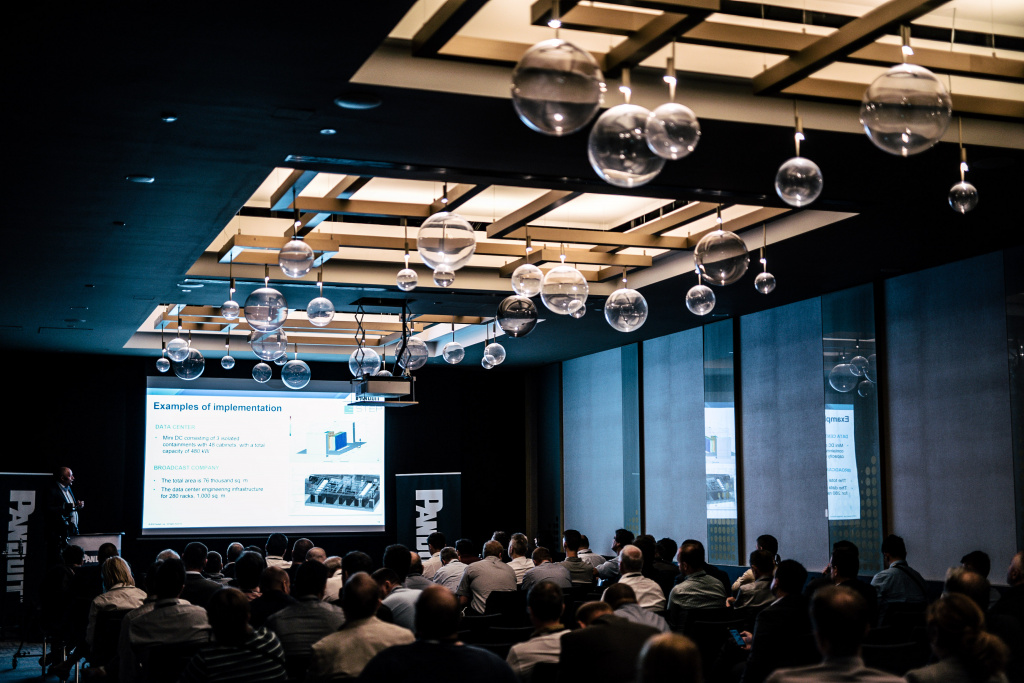 Panduit is a global leader in the development of innovative infrastructure solutions. The vendor's expertise spans all the elements of hardware infrastructure and is based on the principle of integration and cooperation between building utility systems. Panduit's solutions help reduce operating risks, improve security, accessibility, reliability and integration of the different systems connected to the LAN, thereby radically cutting the cost of ownership (ТСО).
Back to all news