STEP LOGIC is Cisco System's Partner of the Year in Information Security
24 December 2018
STEP LOGIC got a Cisco Systems award in the nomination Architectural Excellence Partner of the Year: Security. The award ceremony was held on 19 December at the annual partner summit of the vendor.
STEP LOGIC is a golden Cisco partner and also has the highest security vendor status – Cisco Master Security Specialisation – which has currently been awarded to only two companies in Russia. In the more than 20 years of cooperation the integrator has implemented hundreds of projects utilising Cisco solutions. One of the more recent projects was the deployment of a network traffic monitoring system in the IT-infrastructure Alfa-Bank's head office. Today, it is one of the few systems available in Russia, which provides a comprehensive network assessment using telemetry data and the resources of the network itself. In total 2018, STEP LOGIC was working on 37 information security projects for companies in finance, industry, telecommunications, retail and other sectors.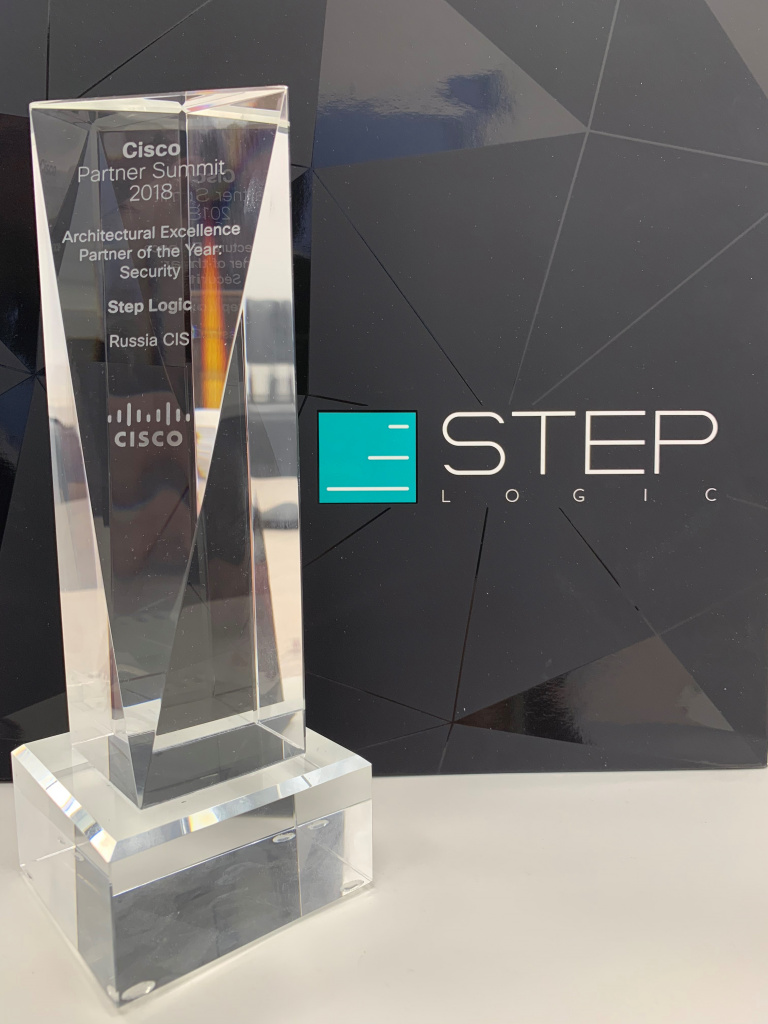 STEP LOGIC has been given numerous awards by Cisco, inlcuding 4 world-level awards. Last year STEP LOGIC received a Cisco award for its comprehensive approach in managing different aspects of physical security of its customers and promoting Cisco Security solutions in Russia. The company was awarded the #NeverBetter award for achievements in the field of technology transformation of business processes and customer IT infrastructure, as well as the introduction of large-scale hi-tech projects in the Russian market.
Back to all news