STEP DAYS Conference 2019: Business-tested innovations
02 October 2019
On 26 and 27 September, STEP LOGIC held a traditional offsite conference STEP DAYS 2019 for clients and vendors.
The hallmark of the conference STEP DAYS 2019 lies in the fact that all the solutions and products discussed by specialists of STEP LOGIC, Huawei, Cisco Systems, Hewlett-Packard Enterprise, APC by Schneider Electric, Fortinet, AppDynamics, Juniper Networks and Unify are a breakthrough which nonetheless is supported by real projects. The conference gathered more than 70 customers.
One of the most durable partnerships of STEP LOGIC, Huawei, in tow with which many collaborations had been carried out, now was the primary sponsor of the conference. Huawei invests approximately 14% of the profit in research. As a result, the company is currently one of the leaders in the innovation development process.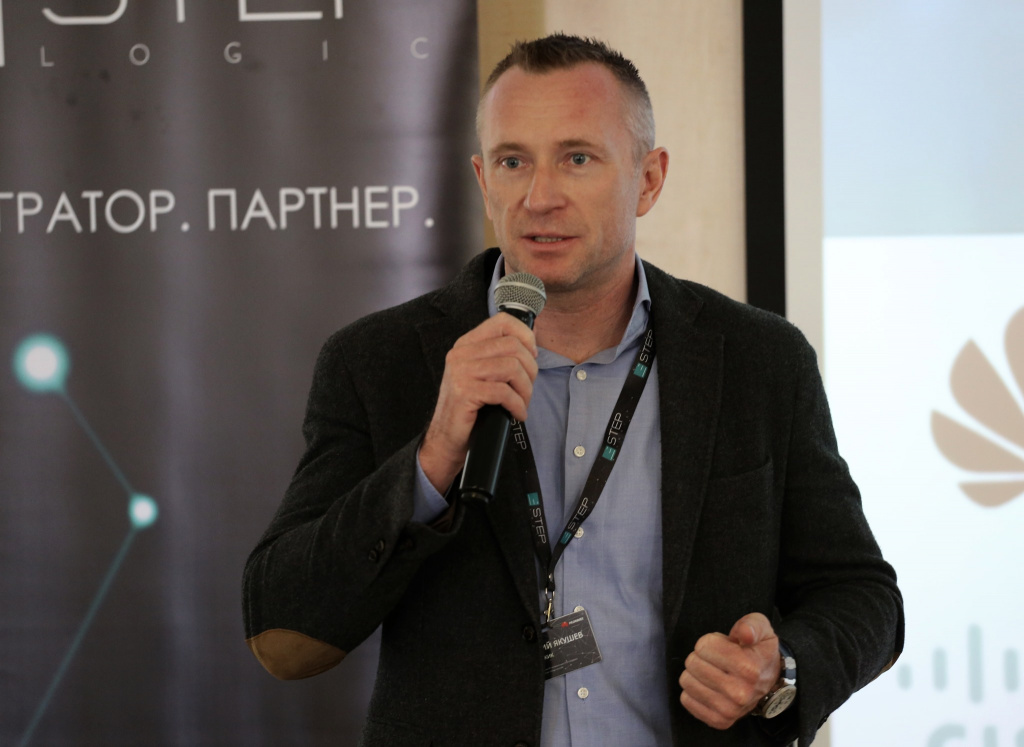 Opening STEP DAYS 2019, STEP LOGIC Financial Manager Dmitriy Yakushev said, 'We are glad to see here representatives of various economy sectors as well as leading vendors came to share the state-of-the-art innovations and to discuss modern trends. This is exactly what helps us derive ideas for growing business. And it is not a mere coincidence that STEP DAYS takes place in autumn: it is the right moment to confer about the plans for the next year!'
One of the most crucial performances was the address of the Deputy Engineering Chief, Vadim Kalle. He told the audience about 3D modelling mentioning the projects that had saved millions of roubles. Moreover, the participants got acquainted with the STEP LOGIC innovations for banks and factories as well as with solutions for safety and security arrangements at a manufacturing site. Vendors spoke about their products that make corporative network management more convenient and guarantee their flawless non-stop operation.
Information security became one of the trends of the conference. Thus, the STEP LOGIC specialists Andrey Zerenkov IT Business Development Manager, Vyacheslav Evdokimov, Software Architect Department Chief, and Nikolay Zabousov, IT security Chief, spoke on the topic of information security basing on seven different projects that integrated into a new approach to corporate information protection.
During two days of work, at the demonstration zone of STEP LOGIC and the partners commercial security solutions could be seen; also one could take a cyber-walk across the doppelganger of DPC wearing VR head set, and to get acquainted with the new technologies and corporative communicative solutions represented by the vendors.
'The atmosphere not only induced to hold productive business negotiations but also to chat. Besides, the participants had an opportunity to examine UNIFY solutions and to check out the equipment at an exhibition stand at the demonstration zone. It captivated and intrigued even more potential customers!' said Mikhail Chernodub, UNIFY Chief of Mobility Sector in Russia and the CIS.
Back to all news