STEP LOGIC and Huawei Sum Up Workshop on Information Security and Network Technologies
11 June 2019
On 10 June 2019, STEP LOGIC, together with Huawei, held a workshop for customers at the Moscow City Golf Club, dedicated to information security solutions and network technologies. About 50 people took part in the event.
Leading experts from STEP LOGIC and Huawei spoke about advanced solutions, their deployment features, and experience in project implementation, and then answered questions from participants.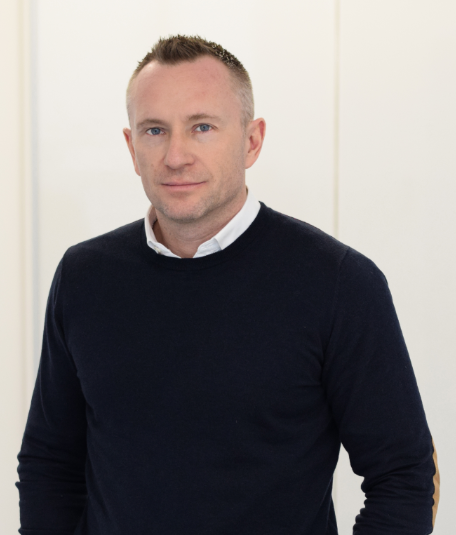 In his welcoming speech, Dmitry Yakushev, Head of Sales at STEP LOGIC: "Every person always seeks to protect his/her property. Today, many areas of activity and everyday life are undergoing digitalisation; this has become the norm for us. And our property also becomes digital. However, unlike the protection of real assets, we often blithely forget that protecting our data is just as important...
What is the secret to the success of our team? We have a wealth of experience. Many companies are trying to develop their own expertise. Despite "personnel hunger", they attract and entice the right professionals. However, we must remember that any business is limited to the relevant sector of the economy, and professionals lose their qualifications without having the opportunity to expand their areas of activity. That is why today outsourcing services in the field of information security are so in demand, and leading integrators diligently develop the necessary competencies."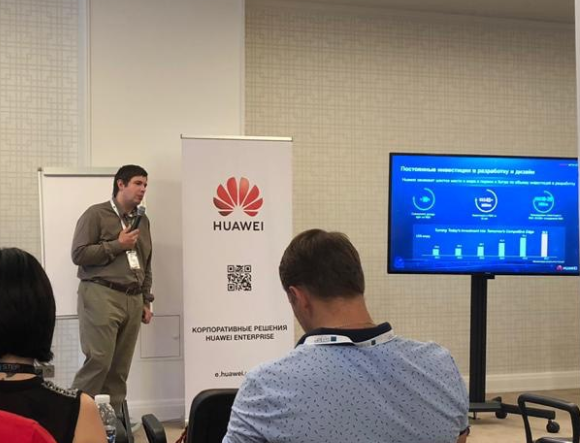 Mikhail Shpak, CTO, Enterprise Network Solutions at Huawei, made a presentation entitled "Overview of Huawei Information Security Solutions." Sergey Aksenov, Manager, Enterprise Network Solutions at Huawei, spoke about the latest network solutions of this vendor.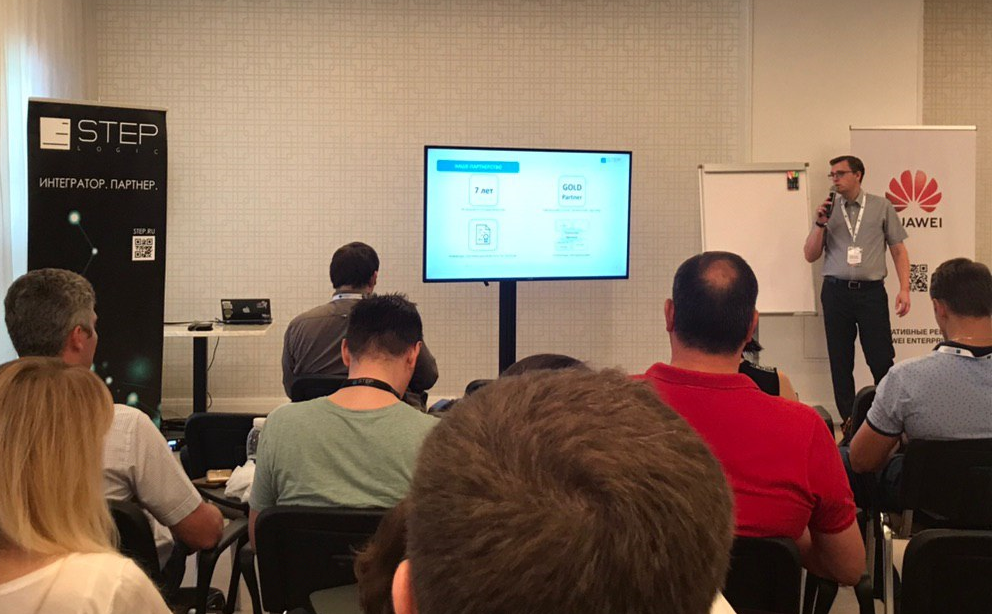 STEP LOGIC experts – Maksim Pikulin, Head of Networking Solutions Department, and Nikolai Zabusov, Director of Information and Network Security Department – shared their experience in project implementation.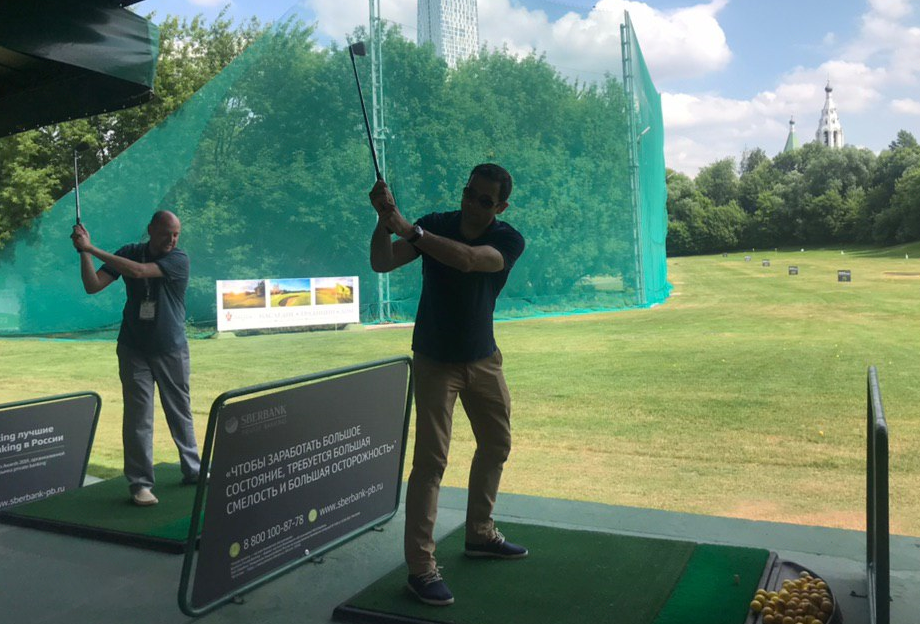 At the end of the workshop, visitors took part in a master class and a golf tournament.
STEP LOGIC and Huawei have been cooperating for more than 7 years. In February 2019, STEP LOGIC became the best partner of Huawei in terms of network solutions sales. 26 years of successful activity of STEP LOGIC and the best technologies by Huawei help the companies in solving large-scale and extraordinary business problems.
Back to all news