Experience Avaya 2019 Forum Takes Place with Support from STEP LOGIC
13 May 2019
On 23 April, Radisson Slavyanskaya Hotel hosted the Experience Avaya 2019 forum partnered by STEP LOGIC.
Traditionally, Experience Avaya Forum brought together leading professionals, IT industry experts and business representatives to share experiences and improve expertise in Avaya technology, as well as to discuss current trends in telecommunications and new business development opportunities. The agenda of Experience Avaya was divided into several parallel streams devoted to data processing and contact centre management, communication standards, and the development of business communications.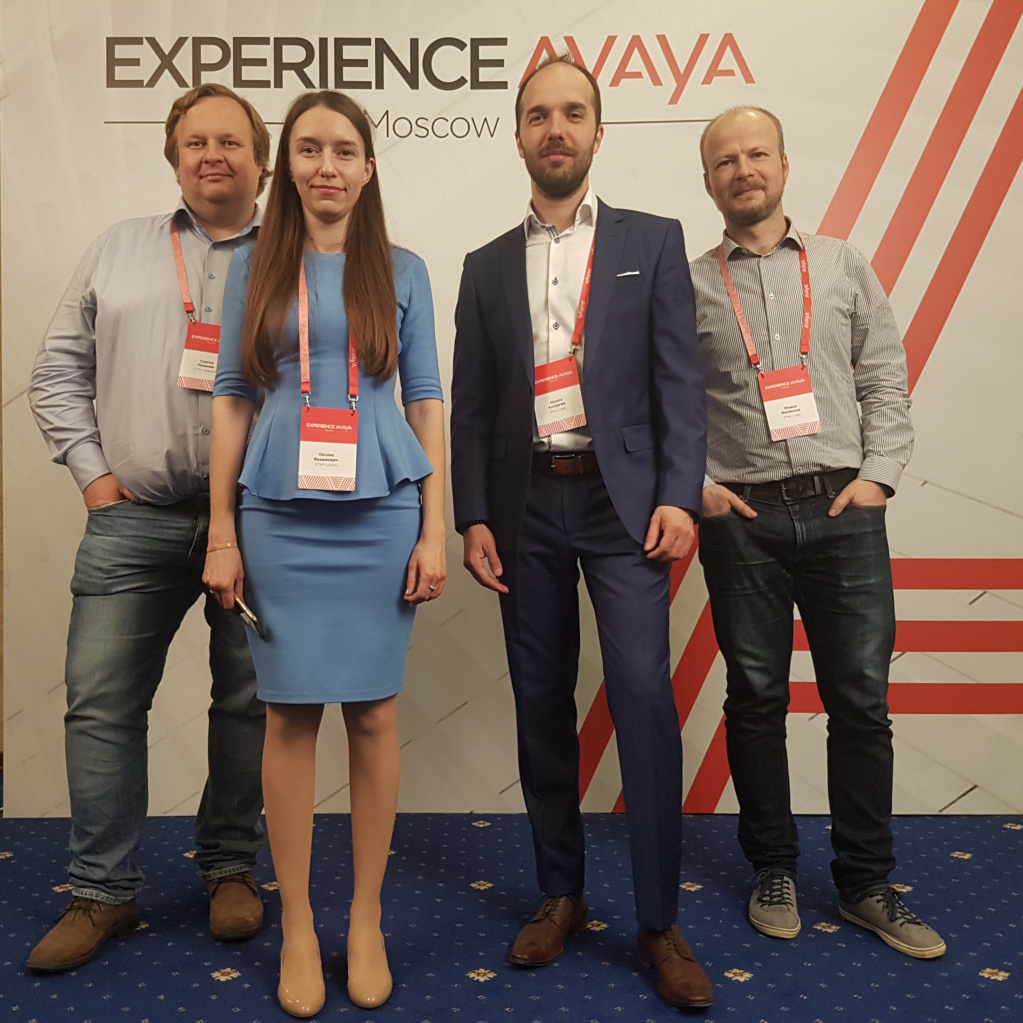 As part of the Unified Communications in the Digital Age flow, Nikita Kochergin, Head of Unified Communications and Contact Centres Department at STEP LOGIC, spoke on the role of system integration at the intersection of eras and communication technologies. In his opinion, "along with the collection and consolidation of information from various information systems and sources, the main purpose of creating a modern unified communications system is the practical application of such information and the rapid data exchange with all interested parties". In his report, Nikita Kochergin addressed current issues of collaboration management and spoke on innovative solutions for automating customer service, tools for organising remote services, etc.
Speaking about solutions to ensure collaboration in complex environments, he presented the STEP LOGIC's proprietary Visor mobile control centre. The solution is designed for law enforcement agencies, emergency response units, healthcare organisations, large construction companies, oil and natural gas companies, state and private organisations with large branch networks that need to operate mobile headquarters and need to keep moving them from place to place. STEP LOGIC's solution makes it possible to immediately set up a videoconference, a monitoring system and other systems that need for information to be displayed graphically. The most important advantage of Visor is that it can be used under extreme conditions in a broad range of temperatures, which makes this complex the only product of its kind in the market.
Throughout the day, Avaya and its business partners hosted an exhibition of modern solutions for visitors to this event. At their booth, STEP LOGIC specialists demonstrated the capabilities and benefits of integration solutions in the field of unified communications based on vendor technologies.
STEP LOGIC and Avaya have been cooperating for more than 13 years. STEP LOGIC holds a Sapphire partner status from this vendor. STEP LOGIC manages to keep its expertise in Avaya technologies up to standard because it has its own laboratory that has all the components of a call processing centre based on equipment from the vendor, which allows to model and test solutions to handle a wide range of business tasks for customers.
Back to all news