A STEP LOGIC specialist gets an international Project Management Professional certificate
09 June 2018
Moscow, June 9, 2018. Ruslan Shuvalov, a lead project manager at STEP LOGIC, got an international Project Management Professional (PMP)® industry certificate. This status confirms the high level of competences of this particular employee as well as the fact that his competences conform to the international project management standards.
Today there are just about 600,000 PMP certificate holders around the world. To get this status, Ruslan Shuvalov had to undergo some serious comprehensive training: a specail course at the PM Expert training centre as well as six-month training on his own.
A prerequisite condition for passing the exam was studying such materials as A Guide to the Project Management Body of Knowledge (PMBOK® Guide), Rita Mulcahy's PMP Exam Prep, completing specialised online tests, as well as training on several simulators. Earlier Ruslan got a Russian Project Management Expert (PME) certificate at the PM Expert training centre, which also represented an important step towards getting the international certification.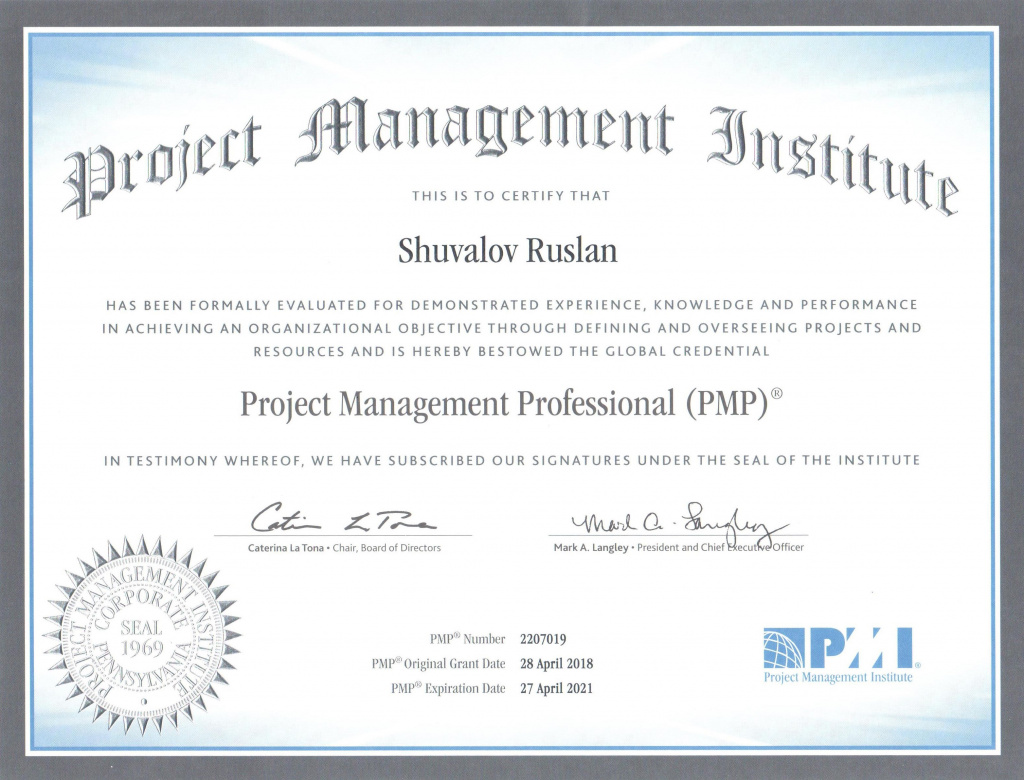 The PMP exam assesses how the candidate can apply the knowledge, skills, tools and methods used in project management. The exam is conducted in the form of a 200-question test. To get the certificate a candidate must score at least 61% of the PMP exam questions correctly.
Ruslan Shuvalov notes that preparing for the exam and taking it helped him systematise all the knowledge that he had gained in the entire time he had worked in project management, allowing him to better understand the nuances of project management and project management terminology.
"The PMP certificate is one of the components which confirms the experience of an employee by checking their knowledge and the results of their self-improvement, commitment and their ability to complete the work started. For the employee, it's an achievement and for their colleagues it's a beacon, something to strive for while for the management it is a signal that their staff are ready to take on challenging projects and for the company it is an opportunity to state the high professional level of its staff, " comments Vadim Lipgart, the head of project management at STEP LOGIC and a PMP certificate holder.
Back to all news