STEP LOGIC: The two-day STEP SECURITY DAYS 2018 conference comes to an end
02 October 2018
Moscow, October 2, 2018. STEP LOGIC held a two-day multi-vendor information security conference STEP SECURITY DAYS 2018. It was held at the Fresh Wind Hotel, Moscow Region on September 27-28.
During the two days of the STEP SECURITY DAYS conference, customers got to talk to the leading specialists of global information security vendors, learned about the latest solutions to a broad range of information security problems as well as identified promising ways to develop their corporate systems.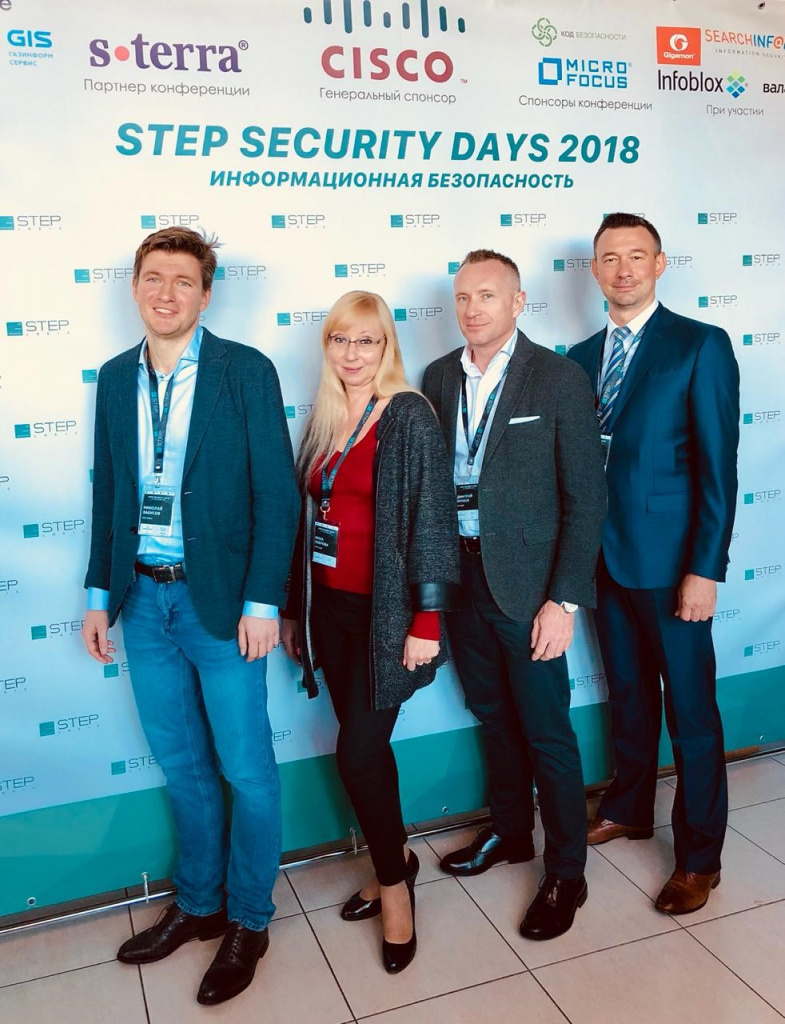 Over 80 people took part in the conference whose partners icnluded some of the most famous global and Russian information security vendors such as: Security Code, Micro Focus, S-Terra, Arbor Networks, Gazinformservice, Gigamon, SearchInform, Infoblox, FireEye, Valarm. Cisco Systems acted as the general sponsor of STEP SECURITY DAYS. STEP LOGIC holds the highest Master Security Specialization Cisco partner status. It is one of only two companies in Russia to have this extremely rare specialization in our country.
STEP LOGIC Head of Sales Dmitry Yakushev delivered the welcome address at the opening of STEP SECURITY DAYS. He talked about the organisational structure of the company, its large network of partners, its achievements and team. "The digital transformation that is becoming pervasive across practically every industry today is dictating new rules for the security of corporate infrastructure. As the market is constantly changing it is vital to find effective methods and tools to lay a firm foundation for the security of your business. We keep up with the times, we know how to hear our customers, always branching out into new areas and bringing to market new products and solutions and our partnership network is growing at an impressive rate. And most importantly, we do care: at STEP LOGIC we have our own QA unit that is constantly monitoring and improving both internal and external business process. Thus, we're making every effort to make sure that we deliver value and efficiency for our customers and partners, resulting in a high degree of satisfaction," Dmitry Yakushev noted.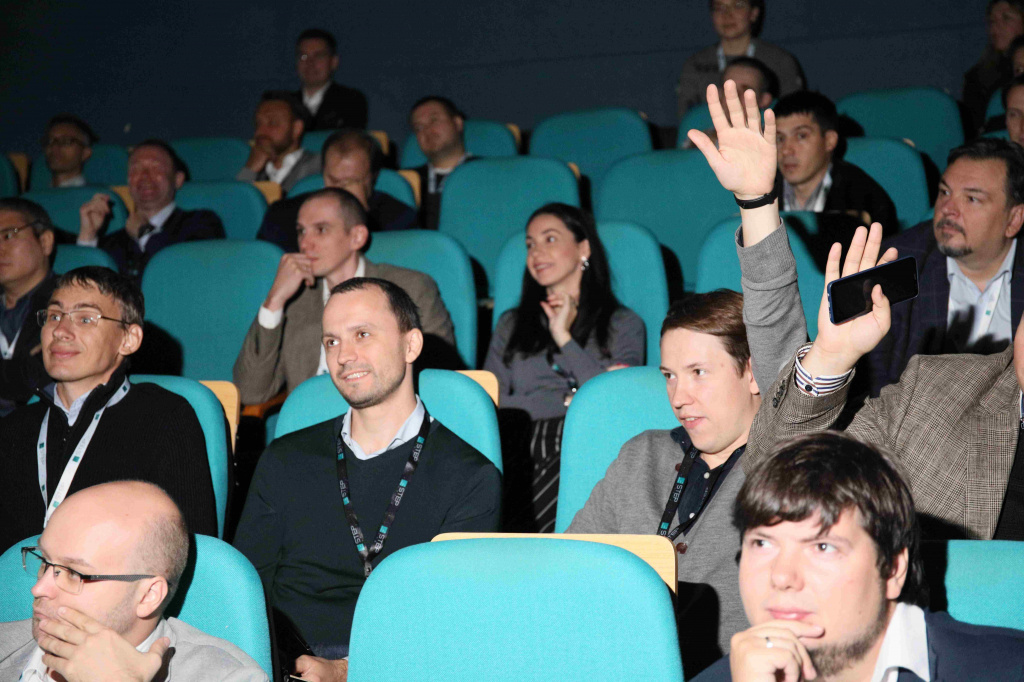 In accordance with the modern market trends an extensive business programme was prepared for the conference, which included relevant issues of information security and protection of critical infrastructures.
The key topics of the STEP SECURITY DAYS were:
Certified cryptography and endpoint protection;

Building modern SIOCs;

VPN against everyone but for you and your data;

Protection against DDos attacks

DLP: from data security to comprehensive business security;

Defending against DNS attacks;

The health of information systems in a growing digital economy;

Traffic mirroring etc.
Nikolai Zabusov, Head of Network and Information Security at STEP LOGIC and Anton Antropov, STEP LOGIC Business Development Manager, made a presentation titled "Step towards Security: the Other Side of the Moon". The experts talked about the integrator's experience in implementing projects and the information security competences of their team as well as about the benefits of working with STEP LOGIC. Thus, in 2017 the integrator implemented 28 major comprehensive information security projects for customers in telecommunications, industry, the financial sector as well as for energy companies, state companies and retail companies.
For more than 15 years now STEP LOGIC's department of network and information security has been offering clients integrated comprehensive solutions based on products and technologies from leading global manufacturers. The services offered by the integrator include studies and audits, consultancy support, threat modeling, development of organisational and administrative documents, designing information security subsystems, introduction of technical solutions, assessment of compliance and certification and many others.
During the conference special attention was devoted to the integrator's in-house information security solution, the STEP SOC, which in addition to the services of a traditional SOC (Security Operation Center), also offers a NOC (Network Operation Center) service, a system for monitoring the infrastructure of networks, servers, services, applications as well as Business Intelligence tools. This means that STEP LOGIC not only can help clients monitor the state of their technology and information infrastructure, but also boost the efficiency of their business by creating forecasting and risk management models.
By introducing the STEP SOC into its IT infrastructure, customers can deal with the problem of a lack of information security experts, while reducing incident response times and total cost of ownership for information security systems. Customers have the opportunity to use highly specialised investigation tools such as on-request service. By subscribing to a specific rates plan, customers are able to allocate their costs over time periods, moving information security expenditure from CAPEX to OPEX.
Participants took a lot of interest in the Cisco Systems presentations titled "How to Build a Home for a Piglet" and "How to Develop Your Threat Detection Instinct" presented by engineer Mikhail Kader and business development manager Aleksey Lukatsky.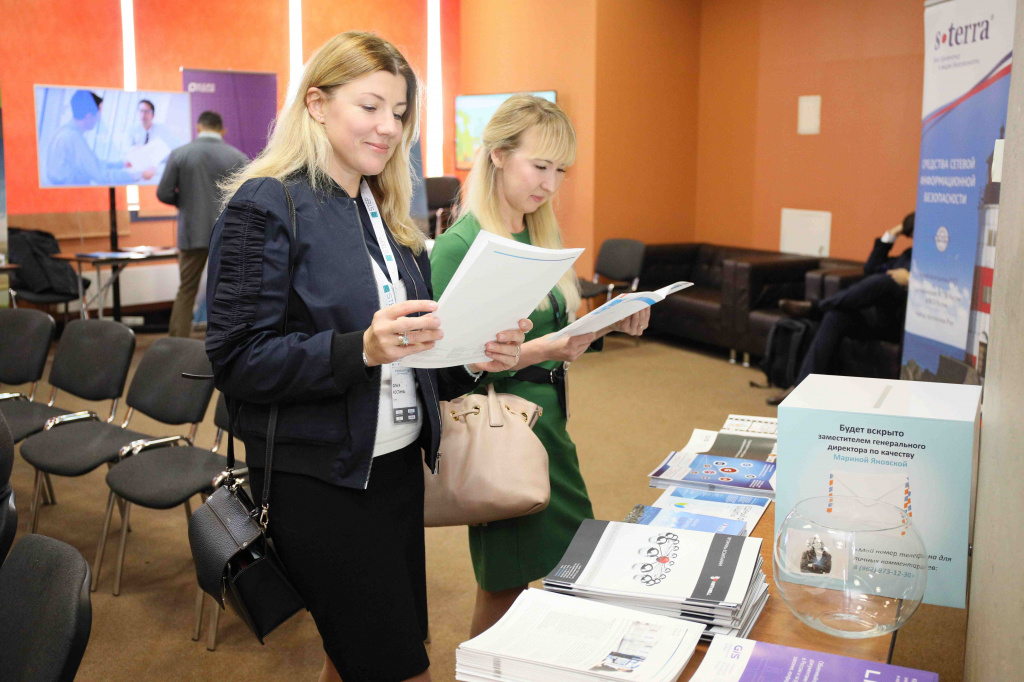 The demo hall organised especially for STEP SECURITY DAYS participants, featured solutions from such companies as Security Code, Micro Focus, S-Terra as well as the Cisco dCloud interactive demonstrations service:
Cisco Umbrella, a cloud service for analysing DNS traffic and protecting against a broad range of internet threats;

Cisco Stealthwatch, a comprehensive network monitoring and analytics system;

Cisco AMP for Endpoints, a comprehensive endpoint defense system, including defense against new as-yet-unknown threats;

Cisco Firepower, multi-functional next generation firewalls;

Cisco ISE, a network access control system utilising context information;

Cisco WSA (for web traffic) and Cisco ESA (for email) content filtration systems.
STEP LOGIC would like to thank its guests and partners for participation in the event.
Back to all news