STEP LOGIC and Huawei Agreed on Joint Promotion of the Vendor's Solutions in Russia
01 October 2020
The companies have signed a cooperation agreement to promote Huawei network solutions in the industrial, banking, transportation and oil and gas industries.
During the Huawei Digital Community Conference 2020 held on 1 October, Haijun Xiao, CEO of Huawei Enterprise Business Group in Russia, and Yuri Kantarovsky, President of STEP LOGIC, signed a cooperation agreement.
The promotion of Huawei's products in Russia will be focused on networking solutions, including corporate and private wireless LTE/5G networks. The companies also confirmed their readiness to develop joint solutions based on Wi-Fi 6 and RFID.
STEP LOGIC and Huawei have six years of partnership history. The company has implemented projects for more than 70 corporate and government customers based on the vendor's solutions.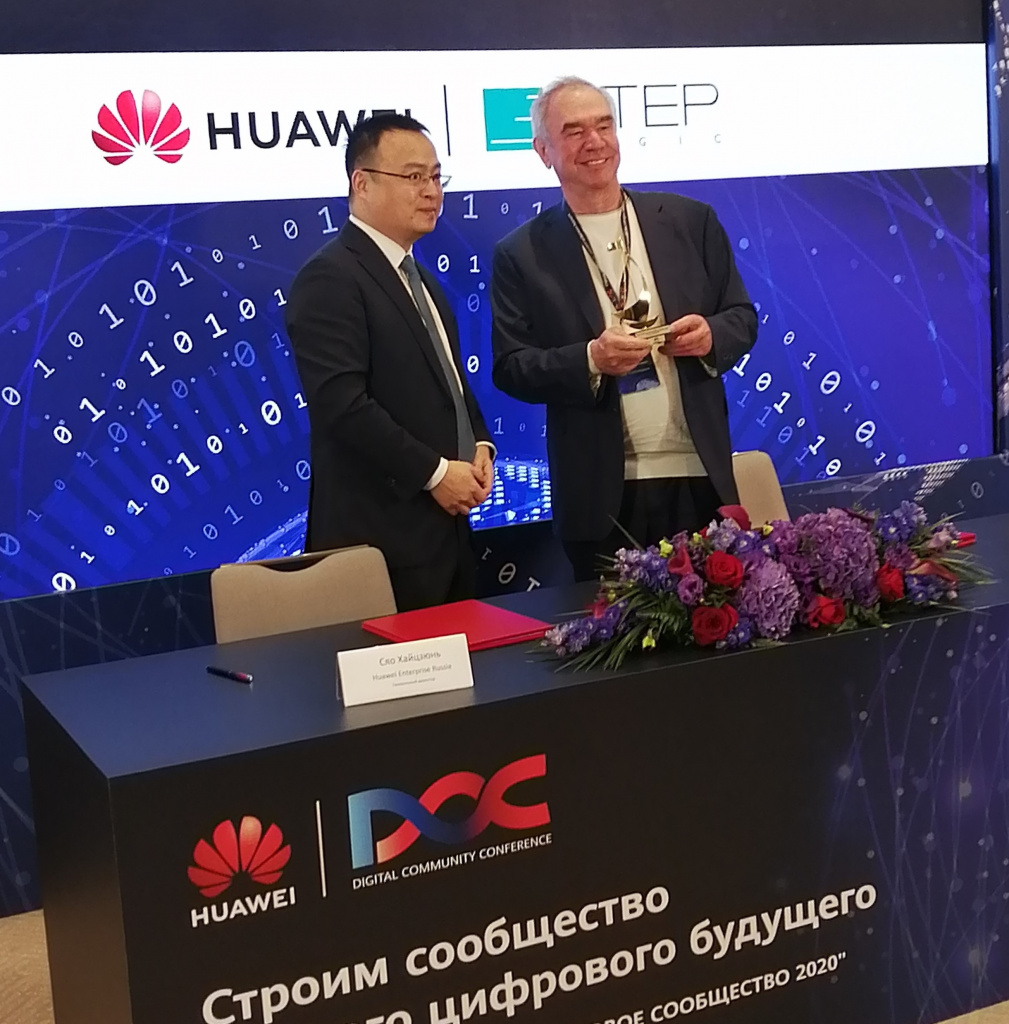 Following the signing of the agreement, Yuri Kantarovskiy was awarded the Huawei Partner Award as "The Best Associate Partner" for his
work in 2019.
Back to all news