Data centers
For over 15 years now, STEP LOGIC has been designing and building data processing centers for customers in various sectors of the economy. We've completed projects of varying complexity and scale: from standard server rooms to huge turn-key data centers complete with utility, telecommunications, computational, cybersecurity, and tech support systems.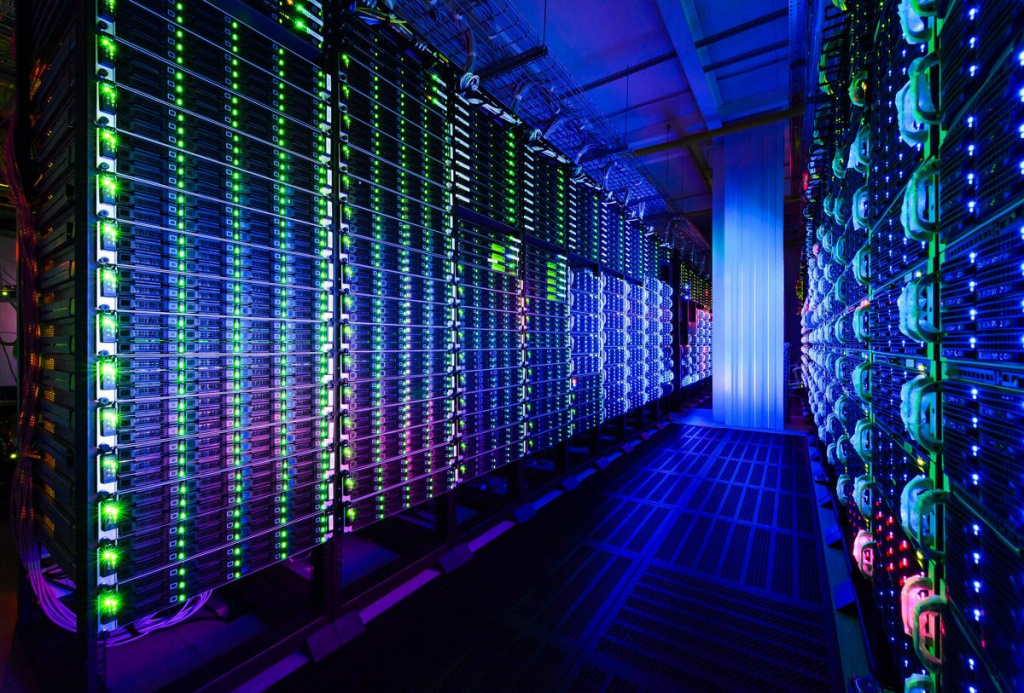 The technology infrastructure of a data processing center
STEP LOGIC applies a comprehensive approach to designing the technology infrastructure for data processing centers, offering its clients a broad range of solutions intended for use on all types of premises.
STEP LOGIC designers use BIM modeling in their work as well as laser scanning, thermodynamic modeling in order to reduce project implementation time and budgets.
Data transmission networks and data processing centers
STEP LOGIC builds data transmission networks for data processing centers using a broad range of architectures, models, and designs, making use of specialized network equipment such as high-performance commutators and routers that deliver the required density of broadband ports (1/10/40/100 Gbit/s). Our solutions can include additional services to ensure:
load balancing,
monitoring and management,
monitoring of applications and separation of traffic,
cybersecurity functions.
Our company develops and deploys disaster proof distributed data processing centers that rely on fast and reliable fault tolerant data transmission networks that include such features as protection of the supported types of transport and load balancing.
Системы хранения и обработки данныхData storage and data processing systems
STEP LOGIC develops and deploys data storage and processing solutions of all levels:
DAS to SDS,
energy efficient high-performance systems to Hi-End storage solutions.
Over the years, our company has designed and deployed complex high-performance distributed systems with multipoint replication as well as flexible all-purpose and inexpensive virtual data stores deployed as part of hyperconverged solutions.
Today, data stores are evolving from stand-alone boxes to distributed systems consisting of multiple centrally controlled nodes. Virtualization, deduplication, data compression, replication, backup, standardized access—these are only some of their capabilities. We use data stores that not only store data but are also able to:
ensure access to information in the event of hardware or software failure of the solution,

implement horizontal and vertical scaling of resources,

effectively use the available resources,

guarantee adherence to SLA.
Cybersecurity of data processing centers
Before the cybersecurity system for a data processing center can be created, its architecture must be studied carefully, and steps must be taken to ensure that all the initial requirements for availability, reliable, performance, and fault tolerance are met.
STEP LOGIC's approach allows for projects to be implemented at a various scales and for such elements to be included as:
Security for the network perimeter of the data processing center implemented through deployment of firewalls, intrusion detection and prevention systems, DDoS attack protection systems, web application security systems

Security for the virtual infrastructure of the data processing center and isolation of virtual machines and users

Protection of data being transmitted via communications channels during processing and storage, including through encryption of virtual machines and data

Access management on the basis of improved authentication

Monitoring and correlation analysis of cybersecurity events

Adherence to regulatory and industry cybersecurity requirements, international standards, internal policies and cybersecurity regulations of our customers

Organization of backup and recovery

Planning for business continuity (DRP, BCP)
Turn-key data processing center solutions