SDI
Save labor and money that usually go on network maintenance and use it instead on strategic initiatives and projects.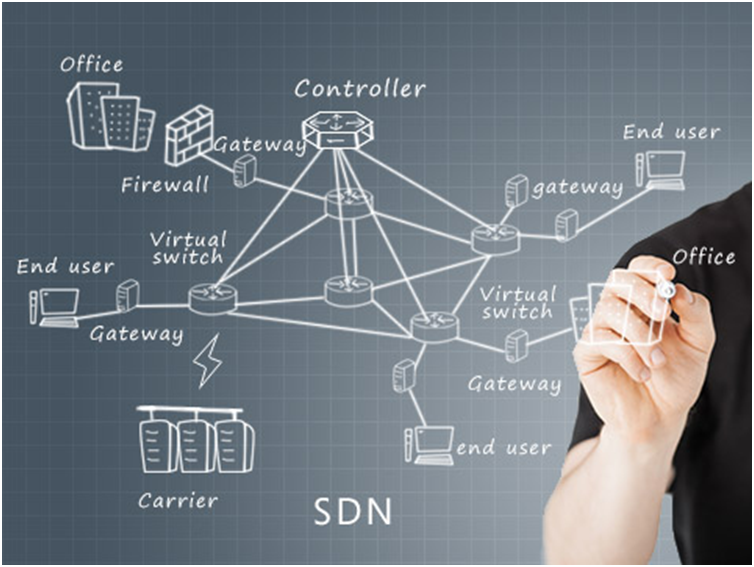 Opportunities for business
"... My dear, here we must run as fast as we can, just to stay in place. And if you wish to go anywhere you must run twice as fast as that..."
Modern organizations have to be constantly updating the technologies that lie at the core of their business processes to remain competitive and successful. Software defined infrastructure offers great management, scalability, and control while also allowing the company to save money and keep pace with changing time and encouraging innovation throughout the organization.
Software-defined infrastructure relies on virtualized computational and network systems as well as virtualized data storage systems that can be managed in the same manner as software applications are managed. SDI frees IT staff from having to perform routine labor intensive tasks such as setting up and running network equipment, allowing them instead to focus on strategic initiatives and projects that directly contribute to business growth. Now, new network functions can be deployed in a matter of a few clicks of the mouse. And that is offered along with reduced costs and reduced risks.
Software defined infrastructure:
Boosts the efficiency of integration between applications and the network infrastructure.

The IT landscape configuration and management processes get streamlined dramatically.

Costs and maintenance time for the ICT infrastructure are cut drastically.

The utilization of network throughput capacity goes from 40% up to practically 100%.
STEP LOGIC can help you
Audit your IT infrastructure and determine the objectives and areas that need work.

Deploy the solution and ensure it runs without interruptions.

Arrange for all the necessary equipment to be delivered on time.

Design a solution and select equipment from the best vendors to tackle your specific needs.